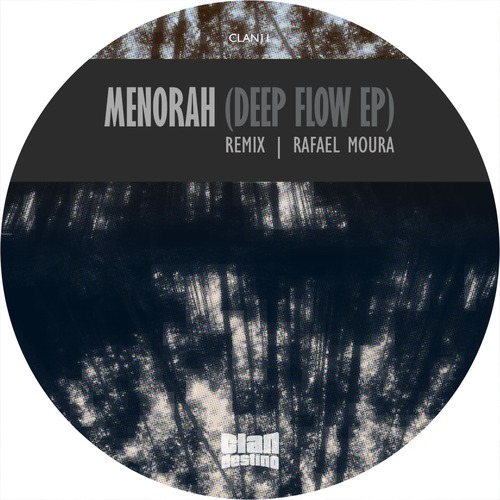 Disco disponível para venda e streaming
Suporte os artistas e gravadores independentes.
Você pode comprar esse lançamento nas melhores webstores de dance music. Comprar na Beatport!
Release Info
Título: Deep Flow EP
Artista: Menorah
Data: 31 de maio  de 2014
Samuel Parrela aka Menorah comes with a journey into an ocean of deep techno and house.
Deep Flow contains four introspective techno and house tracks from the vaults with their roots in Detroit and Chicago. My Kind of Dope combine the best of two worlds: the more traditional sample based house grooves and the spacious sounds and wrenching sub bass that have become his trademark. Rafael Moura's remix gave some extra house flavor to his construction, gluing all elements with a huge and amazing bassline. Gaussian is a phat dark techno track with a great drive and a delicious sub bass. A strange atmosphere and a unique combination of classic structures with new and old sounds. Vulnerable has builded on classic 909 sounds with futuristic technoid synthlines and pulsating acid-ish bass sounds that make this a great techno-house work out! Killer!